How 3D technology can break the budget for content creation ?
A couple of years back only 'real' photographers took pictures for businesses' needs. We have come a long way since then. Static photos and 2D images/videos are expensive and no longer relevant for their product visual needs. 
With the COVID, the retail sector globally has come to a halt. 3D visuals enabled retailers to continue their visual creation without photoshoots and clients to discover new ways of indulging in shopping experiences. This technology helps to remediate the shorter term shocks and to be prepared for the longer-term implications.
Retailers far and wide must embrace 3D visuals that disrupt wholeheartedly photography limits while decreasing the investments. Discover more in this article.
Photoshoots need an Expensive & Complex Process
Many stakeholders involved in the Process
👥 Photoshoots need a  unique set of skills and technical know-how. One needs to involve inventory managers, photographers, graphic designers, shipping and logistics managers, and editors.  Everyone brings something different to the table and has something unique to offer hence they are indispensable. 
⏳Whether the creative process is internalized or managed by external communications agencies and photographers, the process stays complex and long. It involves a lot of people who have to be constantly kept in the loop for the effective, prompt execution of a particular project.
💰This usually burns a huge hole in your budget that you possibly cannot recover from in case your photoshoot doesn't work out in ways you had envisioned. 
Tools and Other Requirements for qualitative renderings
💬 Photoshoot demands also many resources, notably when the product doesn't exist. It takes a lot of time, effort, and resources to effectively present your ideas in front of potential customers. 
🎥 When you are keen on creating eye-catching and inspiring pictures, you need several tools at your disposal: cameras, tripods, studio space, and a number of other props depending on the theme of your shoot. 
📚Moreover, the company has to send a prototype of every design variation to the studio and pay for shooting separate products which makes it an expensive, demanding affair. 
Important logistics required
🙎‍♂️ Photoshoots need people that constantly look over the processes and streamline them at the same time to ensure timely and proper execution. It could be a logistics nightmare: difficult to accomplish, tedious, time-consuming, and also really expensive. 
🔨 Producing and designing models can be a highly time-consuming, complicated process especially when your medium is 2D photographs. With photography, you can't take a picture of something that doesn't exist. The delays for photo-shootings are therefore extended when we have to wait for the creation of prototypes.
✈️ The products have to be transported to the shooting location which is a real hassle given the current situation. You also have to additionally rent out a studio or select an exceptional location for the shoot and supervise all the operations.


The Efficacy of 3D Photoshoots 


"According to a survey, almost 95% of consumers prefer an engaging 3D representation to video playback."
The online shopping experience continues to evolve constantly. Digital retail is already an undisputed winner, especially with product imaging. 3D technology allows retailers to provide consumers high-quality product representation.
Additionally, the consumer also has the choice to decide which part of the object they would want to see by zooming in or out, rotating the object, or viewing it in motion. In other words, 3D photoshoots are revolutionizing the market for eCommerce and retailers at large.  
With Hubstairs, creating the perfect 3D view of any product is simple : 
1- Shoot the product with a digital camera
2- Upload it into the processing platform accordingly to get a 3D view
3- Embed it into any visual you wish


Virtual photoshoots simplify visual creation without worrying about the logistics of getting products and photographers in the same space.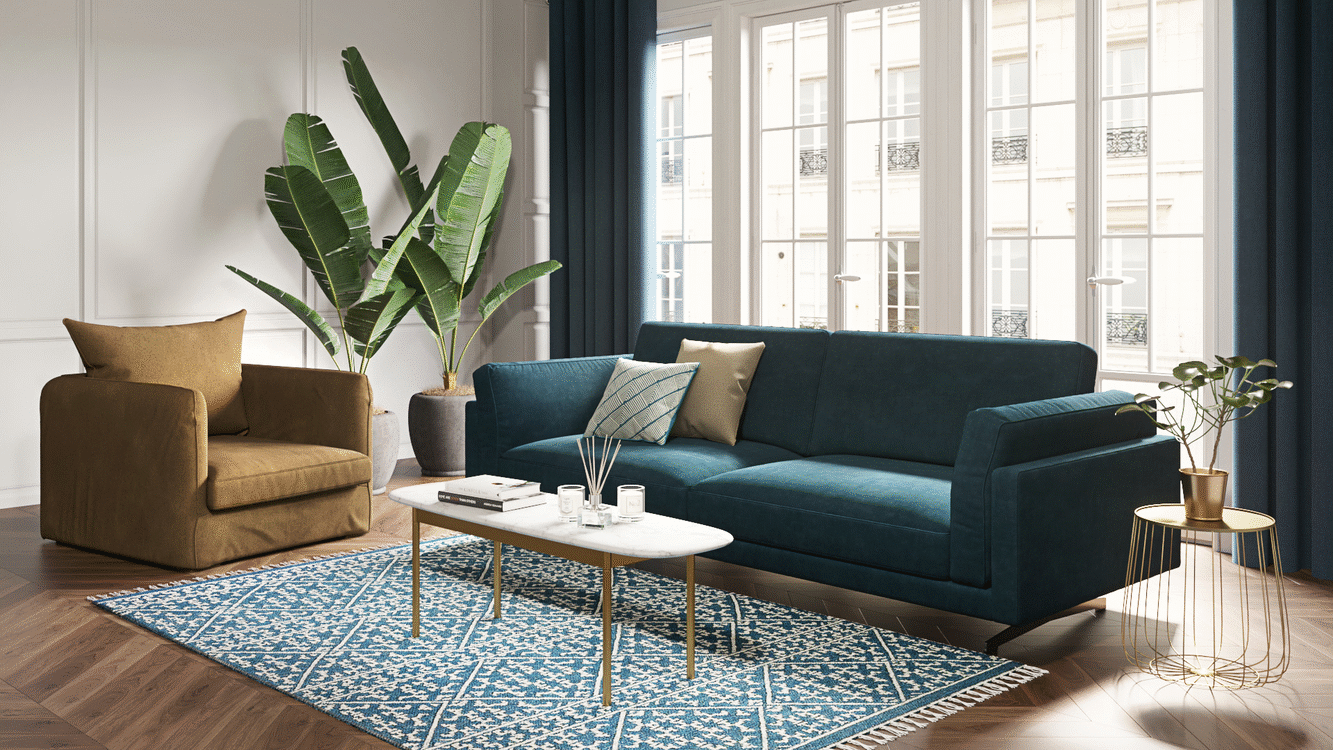 ● 3D frees from logistical and technical constraints at all stages of product development. It requires much fewer stakeholders to oversee the process. Imaging a product, modifying its design, or presenting it in a natural environment—all of it thrives on the efficacy of 3D. 
● 3D is all about flexibility and precision.
The level of precision and detail that you can achieve with 3D is unprecedented. You can design your product prototypes faster and better while choosing easily the angle of view, lights, color, post-production plans, etc, even when the product does not exist.
This technology makes visual flexible and updatable. You successfully get variations of 3D product rendering  (color, matters, shape...), and can update your visuals easily by editing scenes, products, and other some details.
● 3D makes things that were previously impossible possible.
First, it doesn't require the products to be manufactured in order to photograph them. It is a great way for brands to save time. With dynamic 3D visuals become personalizable according to their needs or customers' target. It lets your customers interact so much more than was previously possible with 2D photography.
● 3D is more efficient than photography.
When it comes to visual variations, your modifications are streamlined and automated, unlike classic photoshoots. You save both efforts and time since it can be used initially to test product design theories and gain useful insights into their definitive functions and characteristics without actually having to build prototypes.
You can also try the AB testing campaign to optimize your marketing performances.
● 3D is also a cost-effective solution.
3D visual creation is significantly less expensive especially when product range variations are complex because all one needs to do is just update the file with the new information and they're good to go.
For 2D the costs of photoshoots sometimes really add up if you want to create a top-notch catalog. Something you don't need to worry about at all with 3D because it's all a one-step process that requires little to no manpower.
● 3D rendering creates experiences that add value to your customer's journey.
The need for personalization has skyrocketed in the recent past. 3D technology can easily make it possible for you to achieve personalization and form meaningful relationships with loyal customers. It is highly engaging and immersive and completely enhances the shopping experience altogether while making it possible to market individually customizable offers too.
At Hubstairs, we thrive on professionalism and creativity. We are 3D visual content creators and offer end to end digital visual merchandising solutions to take care of all your visual needs- be it virtual photoshoot, packshot, 3D modeling, interior rendering, exterior rendering, 3D sales plan, 3D viewer, etc. We rationalize your visual content creation costs, to learn more
With over 300 regular clients, 45,000 products modeled in base data, and more than 100,000 3D visuals produced in 3 years, we capitalize on our stellar and unique know-how in photorealistic 3D visuals. Discover some of our projects :